Eager to participate in a parish ministry?  You have come to the right place. Here's a brief description of the ministries, and there are quite a few.  Just call our office or email us at office@trinityescondido.org to get involved. It doesn't get any easier than that! All of our ministries invite your involvement, so peruse the list and pick the ones that appeal to you. Then, get involved!!
Worship Ministries
Acolytes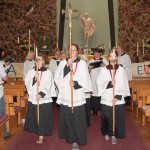 Often seen as a "children's ministry," acolyting actually is a position of leadership and responsibility, as the acolytes see to it that every worship service flows smoothly.  Acolytes serve at the 10:00 service and all special services.  By serving as an acolyte, you will know why we do what we do, and help make it happen.  Youth, age 12 and older, and adults are encouraged to try acolyting.

Altar Guild
If you like things neat and orderly, then the Altar Guild is for you!  Serving one week a month, Altar Guild members work in teams doing all the backstage preparation for our worship services.  A side benefit of service is that you will learn much about the Eucharist and its traditions. On-the-job training with an Altar Guild veteran is part of the plan, so you can try something new.

 Flower Guild
Looking for a place to exercise your creativity?  Why not try your hand at arranging flowers for a Sunday Service?  Flower Guild members have a free hand to choose and arrange the flowers for Sunday's services, as well as for particular special events as well.  While prior experience is not required, this isn't something Trinity can train you in.  But if you have a sense of what beauty in a vase looks like, this may be the place for you!
---
Greeters
Just like ushers, Greeters have the job of welcoming all who come to worship at Trinity.  But Greeters are keeping a particular eye out for those who are new in order to assist them with their first encounter with Trinity.  Greeters assist with making connections–introducing newcomers and old timers, introducing parents to the Sunday School–whatever it takes to give a message of welcome and inclusion.
---
Ushers and Audio (worship service recordings)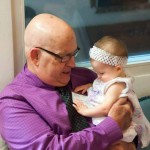 Handing out bulletins to everyone they meet, ushers are also equipped to answer questions anyone might have about location and Sunday activities.  Be that first, helpful person our visitors and members meet–ushers are needed to serve once a month at either service (just state your preference).
While they're busy with their friendly duties, ushers also take time to operate the sound equipment.  Sermons and music can be, and are, recorded on a regular basis.  CD's can be requested, or better yet, just follow the link and listen now to sermons  or psalms 

Worship Leaders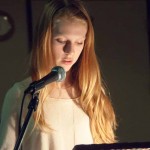 If public speaking is your thing, then leading worship might be just the role for you on a Sunday.  Parishioners read the scripture lessons, lead the Prayers of the People and serve communion.  Teens and adults are welcome to serve, usually once a month, offering their talents and presence at either Sunday service.
---
Prayer Corner
To pray with another in need is a special calling and a privilege.  Each Sunday Prayer Ministers are available in the back of the church for private prayer with anyone who is in need.  Such prayers are usually confidential (although, it might be appropriate to share concerns with the clergy, if desired).  A few minutes supporting another can make your day, and who knows what other difference those prayers might make?  Speak to Mother Meg for more information.
---
Spiritual Growth
Rector's Forum
Trinity's Rector's Forum meets every Sunday (except breakfast Sundays) between worship services at 9:00 a.m. in the parish hall. Topics have included contemporary faith issues, Bible study and more.  This is an open group, so just come and join in!

Young Adults Book Study
The discussion has been going on for years, with topics ranging from Biblical interpretation to hit movies.  Meeting Monday nights in homes, this discussion group seeks to bring together younger members of Trinity, although our age criteria isn't all that strict!  Find a place to share your opinions and journey–email us for details.

Daughters of the King
Daughters of the King is part of an international Anglican Order for women. Its members vow to follow a vow of regular prayer, study and service. Trinity's DOK chapter meets on the first Sunday of the month after the 10:00am service.  Potential Daughters participate in a 12 week study course, after which they take vows of commitment to prayer, study, and service to the church. Classes for new members are usually held in the summer, but interested women can visit anytime to see what the Daughters are all about.
The Daughters of the King are particularly concerned with evangelism–spreading the Good News. At Trinity, the Daughters of the King Chapter serves to support newly baptized children and their sponsors in their Christian walk. They also serve in ministries of hospitality and teaching. Trinity Daughters often join with other chapters in San Diego for spiritual retreats and quiet days. Learn more about the Order at the national DOK web site.

Stewardship
It has been said that anything we do after we say those crucial words, "I believe," is stewardship.  How we use what we have, whether we mean internal or external resources, is stewardship. Our ministry here seeks to spread that message.  While we work year-round, the financial Pledge drive in the fall, with its accompanying Ministry Fair are important highlights.  Serving on the Stewardship Committee is guaranteed to grow your faith–and isn't that the point?
---
Children's Ministries and Sunday School
Children are a high priority at Trinity, so we dedicate a lot of attention to the ministries that serve them.  From Sunday School to special weekend events to participation in worship, there's always something for children going on at Trinity.  Learn more about our children's ministries here:  How can you be a part of it?  Help is always needed with teaching, crafts, decorating, clean-up and more.  Just let us know what you want to do, and we'll find a place!
---
Youth Group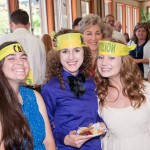 trinitYouth exists to encourage and empower youth, grades 7-12, in faithful Christian living. The Youth Group meets regularly on Sundays after the 10:00 service.  Check out our  Youth Group page to see what we're doing now.  Don't meet the age criteria?  Adults are needed to drive, chaperone and even share their faith–don't be shy, meet the youth of Trinity!
---
Music Ministries
Choir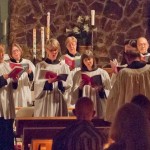 At Trinity we love our music!  The Choir leads Trinity in song at the 10:00 service and at all special services–even a couple designed just for music!  If you love to sing, this is the place for you!  Trinity's Choir is made up of singers with a wide variety of abilities and experiences in singing.   Music reading skills are desirable, but not necessary–just come practice!  The choir rehearses each Wednesday evening, 7-9, September-June. Contact David for more information.

Trinity Bells  (A Bell Choir)
Can you count to four?  If so, then you are ready to join a choir of ringers, not singers!  The bell choir practices weekly and performs almost monthly, playing their many bells as one instrument controlled by many hands.  Not only is it exciting to watch, it's fun to do, and not all that complicated–lessons are included in the practicing.  Trinity Bells practice on Wednesdays at 6pm, September–June.  Contact our Head Ringer Joe Stanford to learn more.

Other Musicians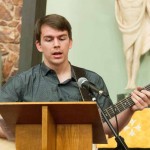 David Lewis
organist@trinityescondido.org
Do you play an instrument?  From saxophone to guitar, there's a place for you in Trinity's worship!  Speak to our Organist David Lewis about how your talents might enhance our worship service.
---
Fellowship Ministries
Coffee Hour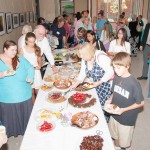 Some say Coffee Hour is the eighth sacrament!  This casual time for socializing after worship is an essential part of each Sunday.  Hosting coffee hour doesn't have to be a big commitment–just a few snacks will keep the crowds happy.  Sign up on a Sunday for a date in the future, or partner with a friend and host together.  We all enjoy the treats, and those hosts are critical to any Sunday!

Breakfast (monthly, second Sundays, 9-9:45)
On the Second Sunday of the month, Trinity has breakfast.  This is an opportunity for our two services to get together–really it's a good time for everyone to get together!  But breakfast doesn't cook itself, and that where the breakfast teams come in.  Setting up ahead of time, cooking in the morning, serving or washing dishes at the end–all these jobs are available.  Breakfast chefs are usually recruiting in the week or two before, so just look for the person with a clipboard.  Nothing like sharing time in the kitchen for fellowship and fun!  Note:  Breakfast is not served in July or August.

Friday Night at the Movies
Friday night at the movies is purely a social event. Movie goers meet at 7 o'clock the first Friday night of the month at the Pastells' home. Resident parish movie historian Matt Pastell selects a classic to share that meets his exacting standards. Armed with popcorn and other treats brought to share, viewers settle in to enjoy Matt's offering and search for the movie's religious theme, which frequently requires enlightened imaginations.  All are invited. If he knows they are coming, Matt will have a feature for the kids too. For directions or to let him know you'll be there, just send Matt an email. It's a great "cheap" evening out with friends.
Trinity Tribes (Summers only)
Nothing to do this summer?  Trinity Tribes can fix that!  Tribes get together to do something, and with activities ranging from hiking to wine-tasting, there's always something to do!  You can even form your own tribe and organize an activity.  Tribes recruit members in June and have fun in the following summer months.
---
Newcomers
The Newcomers Committee works to welcome those who are new to the parish and help them begin their ministry among us. The committee works with the Rector in scheduling teaching and social events that help make newcomers a full part of the parish community. First impressions are vital, and this is where it happens. Your help is needed. It's a great way to serve and to meet those new faces you see in worship.
---
Art Wall
Trinity's Parish Hall is often graced by the presence of art created by parishioner artists.  Photographers, painters, quilters–all have had their art displayed on our wall.  Do you have a portfolio to share?  Let us know.  Keep in mind that all art needs to be framed and ready to hang.
---
Service and Community Ministries
Interfaith Community Services (ICS) at Trinity
Interfaith Community Services is an ecumenical service organization serving the needs of the homeless and needy in Escondido. Trinity helped start this important agency, and has contributed to its work for 35 years.  An easy way to be part of making a difference:  bring food (non-perishables) to the collection area by the baptismal font in the church.  We'll see that the food gets to those in need.
Looking for a little more:  Trinity has a regular date for serving breakfast at Interfaith on the second Sunday of the month.  Volunteers start at 5:30 am, but it's all done by 7, leaving plenty of time for the day.
Looking for even more:  Watch for regular opportunities to help with Interfaith's work.  From dinners at the shelter to fix-it projects to making lunches, there are volunteer projects to be found. Read more about ICS here.
---
Community Garden
Trinity's latest plan–create a garden to serve our neighborhood!  We are now in the first stage, using containers for our gardening, anticipating the time when we dig up the yard!  You can help by spreading the word throughout the neighborhood, as well as sharing any gardening expertise or enthusiasm. Check out the Community Garden webpage for more info.

African Crafts (African Team Ministry)
African Team Ministry supports missions in Africa through the sale of handmade African crafts.  Trinity usually offers a sale for two Sundays in the fall–for Christmas shopping!  The proceeds sustain livelihoods, provide education and opportunity–what could be better?  Make a note to include African crafts on your next Christmas shopping list!
---
Pastoral Care
Pastoral Care is how our community cares for its members.  We offer dinner for folks just out of the hospital, rides to the doctor or church events, and prepare receptions following funerals at Trinity.  Parishioners are also available to take communion to those who are not able to be with us on Sunday.  As you can see, all these projects require participants!  These are also on an "as-needed" basis, so if you volunteer you may not be contacted to help until months from now.  Nonetheless, having a list of volunteers is essential for when the work needs to be done.  Recruitment happens at church or you can email us here and let us know what you can do. Read more about the Pastoral Care ministry here.
---
Prayers & Squares
Prayers & Squares is quilting ministry that extends far beyond Trinity.  The ministry makes small prayer quilts.  Then, during a worship service the quilts are blessed, and as they leave church, parishioners tie a knot in the quilting threads, saying a prayer for the recipient as they do. Prayers & Squares meets the first Saturday of each month in the Parish Hall at 9:00 am.  Quilters are urgently needed, but we also have need for learners and even non-sewers.  Anyone can request a prayer quilt for someone in need.  Contact the ministry for details and read more about Prayers & Squares here.
---
Rotational Shelter
Currently in our community, the only emergency shelter available for homeless families is one that changes locations. Managed by the Rotational Shelter Network, this shelter moves from church to church, spending two weeks in each location.  Trinity has hosted the Rotational Shelter for over 20 years now, providing meals, overnight hosting, transportation and community for 12-15 homeless individuals and families.  It's a lot of work needing help from many, but it makes a difference.  Look for details to come:  Trinity's shelter dates will be in the winter, sometime from January to March.
---
Nursing Home Ministry
Trinity takes worship to those who cannot be with us.  Currently, as Trinity has for many years, we offer a monthly communion service at Escondido Care Center. Cheery participants are needed to help with singing, passing out papers and generally being friendly. Making friends is a gift many of us can offer to this place.
Escondido Care Center
421 East Mission Avenue
Escondido, CA 92025
(760) 747-0430
---
Trinity ToyMakers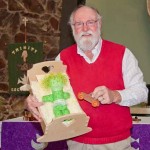 This is where the wood meets the road! The Trinity ToyMakers construct wooden Christmas toys which are distributed to needy children in the Escondido area. The ToyMakers do most of their work at Chief ToyMaker Joe Stanford's workshop in Fallbrook, although some woodworkers are able to work in their own garages.  You don't have to be an experienced woodworker, however.  From sanding to painting, there are simple jobs, as well.  Toymakers meet most every Saturday in the fall.  Email for details and directions. Read more about Trinity ToyMakers…
---
Kairos Prison Ministry
Kairos is an ecumenical prison ministry taking place at Donovan State Prison twice a year.  Trinity's role is supportive. We bake cookies, hundreds of dozens of them, because home-baked cookies represent caring.  Prison ministry is a proven means of putting lives back together.  More active participation in the weekend is possible, with training and security clearances.
---
Bread for the World
Bread for the World is an activist ministry working for policies in the US that combat hunger and poverty.  Each year, the agency chooses one particular piece of legislation on which to concentrate its efforts.  Trinity participates in this "Offering of Letters," by learning about the issues and writing letters to our representatives.  You can learn more about Bread for the World and its work here.

Community Connections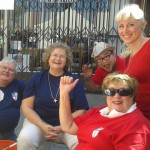 Trinity is always finding new ways to engage our community and share our message of hope.  Recently we participated in the Escondido Street Fair and the Escondido Peace Day.  We also have an active presence in our neighborhood of Old Escondido, and have held events of our own downtown.  But we are always looking for more ways to be known in our town.  Have an idea or event?  Let us know!
---
Nuts and Bolts (Keeping the Lights on)
Buildings and Grounds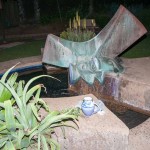 Keeping Trinity neat and functioning requires all sorts of attention. If you're one of those handy types who likes to fix things–we need you!  But if you're the sort of person who likes to keep things neat, or if gardening is a passion–we need you, too!  Trinity's buildings serve many groups and purposes.  Keeping them looking good and in working order is an important gift to our community.
---
Finance Ministries
How are your math skills? If you enjoy working with numbers, we have with which to work. Budgeting, investment guidance, even auditing the books—all these financial skills keep Trinity organized and faithfully managing our resources.  Come share your talents with us!

Newsletter
Trinity publishes a monthly newsletter, and it doesn't write itself!  Writing articles, editing and formatting are all part of the process.  Then there's the job of getting it ready to mail.  Many hands make light work–maybe you can give us a hand?
---
Office Volunteers
During the week, it's our office that keeps us together!  Volunteers are needed for small jobs–answering phones, straightening things up, folding bulletins, counting money–that sort of thing.  If you have a few hours during the weekday to share, we can find a job for you.

Web Site and Social Media
Do you know your way around a keyboard?  Like to post, tweet, check-in or like?  Trinity wants to maintain strong social media presence.Help keep Trinity's light shining online by helping to maintain the website or providing content and assisting with our Facebook and Instagram pages.  And don't forget to "like" Trinity!